Getting tired of staring at the same boring beige or white walls? Brighten up your living space with these top color trends. Explore the different color palettes below to learn how each of these bright hues can help transform your ordinary, ho hum living room into a tranquil sanctuary, a wild natural habitat, a Bohemian art house, a tropical island resort, a desert oasis, a classic country cottage, or a regal Renaissance parlor.
Each of these shades, from ultra pale neutrals like Desert Sand, Blush Pink, and Dove Gray to more saturated and eye-popping shades like Jade Green, Peacock Blue, and deep Rose Pink has the power to completely transform your living space into the perfect space for hosting swank parties, family game nights, or simply escaping from the world outside.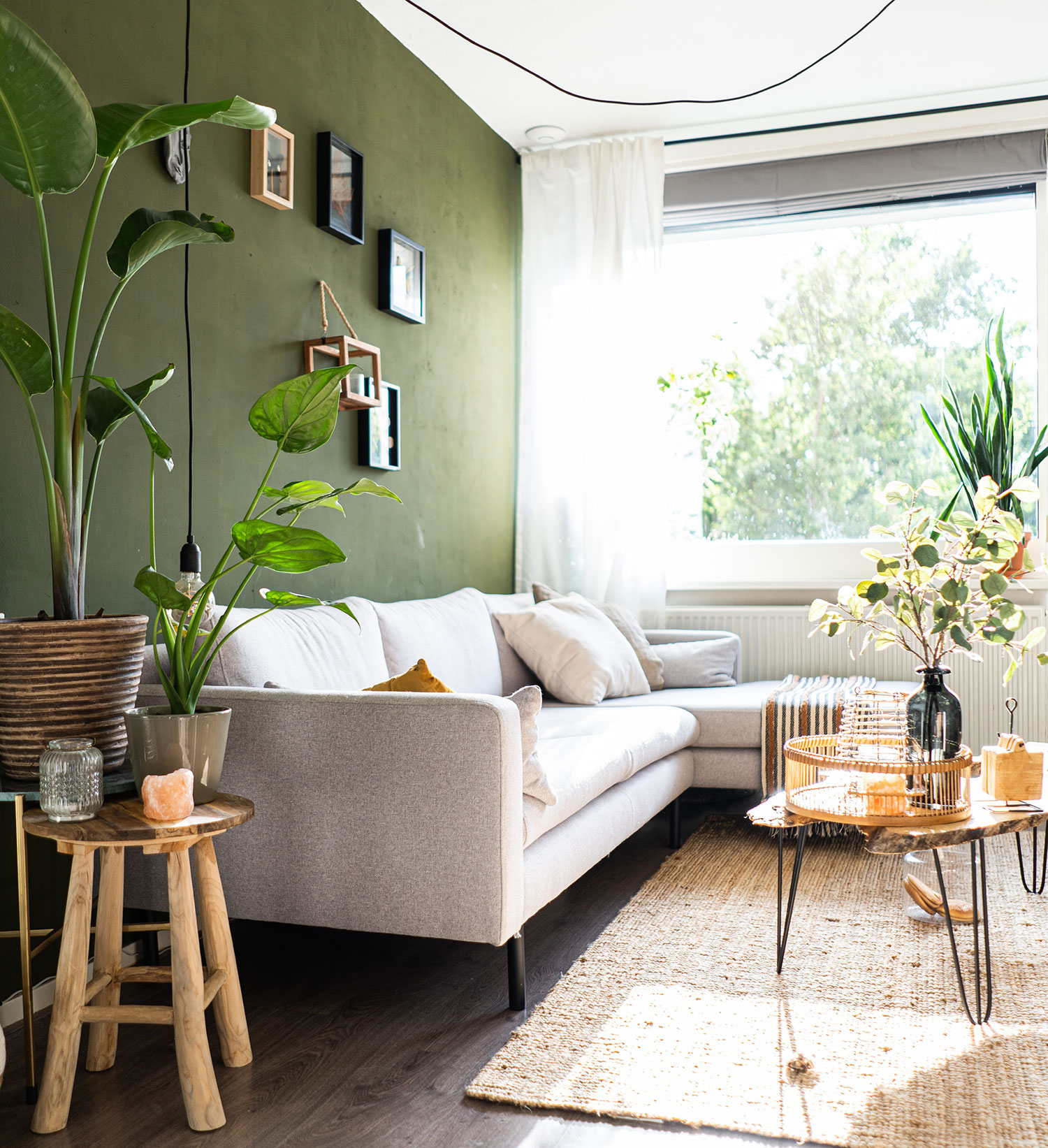 Celadon Green
Celadon Green takes its name from the prized pale green stoneware from China. The soft milky green hue invokes a spa-like aura of peace and tranquility. Dress it up with rich creams, and gold accents for a traditional Renaissance warmth, or create a soothing sanctuary by adding light wood accents and plenty of lush greenery.
Desert Sand
Brighter than Taupe, and far more exciting than basic Beige, Desert Sand is reminiscent of the rich warm sands of the world's great deserts. This ultra-warm neutral makes a perfect backdrop for glistening metallics, bright saturated blues, and deep rich greens. The same sandy hue paired with soft pastels like Celadon Green, or Blush Pink easily transforms any living space into a tranquil desert oasis.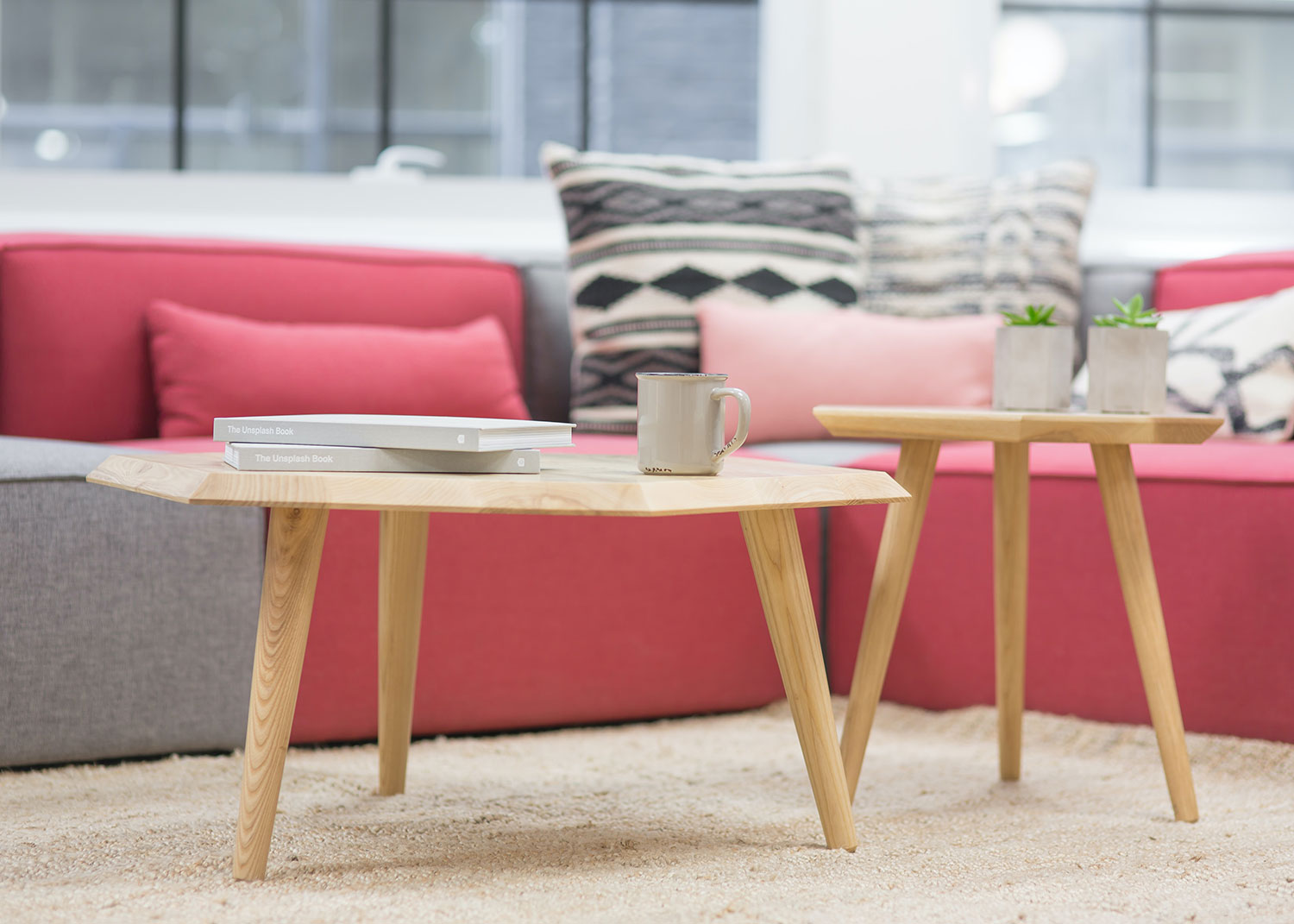 Rose Pink
Think of Rose Pink as the mature, grown-up shade of pink. The dusky hue offers a moody romantic vibe to a room without being too sugary sweet. Rose Pink pairs well with rich woods, glistening warm metallics, natural stone, and lush jewel tones for a bright and eclectic Bohemian style.
True Blue
A tad darker than Electric Blue, and not quite as deep as Navy Blue, True Blue offers the perfect pop of bright primary color without overwhelming the room. This classic shade of blue can be paired with crisp whites for a bright nautical theme, or mixed with rich warm patterns and textures for a more traditional feel.
Jade Green
Named for the deep green of the Jade stone, Jade Green has an unmistakably luxurious and regal feel. This rich green shade lends an exotic vibe to the room making it an excellent choice for entertaining or lounging in style. Pair it with lush plants and rich woods for a lush rainforest atmosphere or add warm metallics and jewel tones for a regal look.
Terracotta Clay
The natural warmth of Terracotta Clay blends beautifully with other earth tones like Desert Sand, Charcoal, and Cream to create a casual and inviting living space. Add in generous splashes of Turquoise, or Calypso Blue or perhaps a rich Magenta to give the room more of a tropical island resort vibe.
Dove Gray
Gray is one the most versatile colors, providing the perfect neutral backdrop for a broad range of styles. While darker shades like Charcoal and Slate Gray can add moodiness and drama, softer shades, like Dove Gray, help keep the space bright and open. Dove Gray acts as a perfect canvas for bright pops of a favorite color, or layer on neighboring shades of silver, gray, and white for a soothing monochrome look.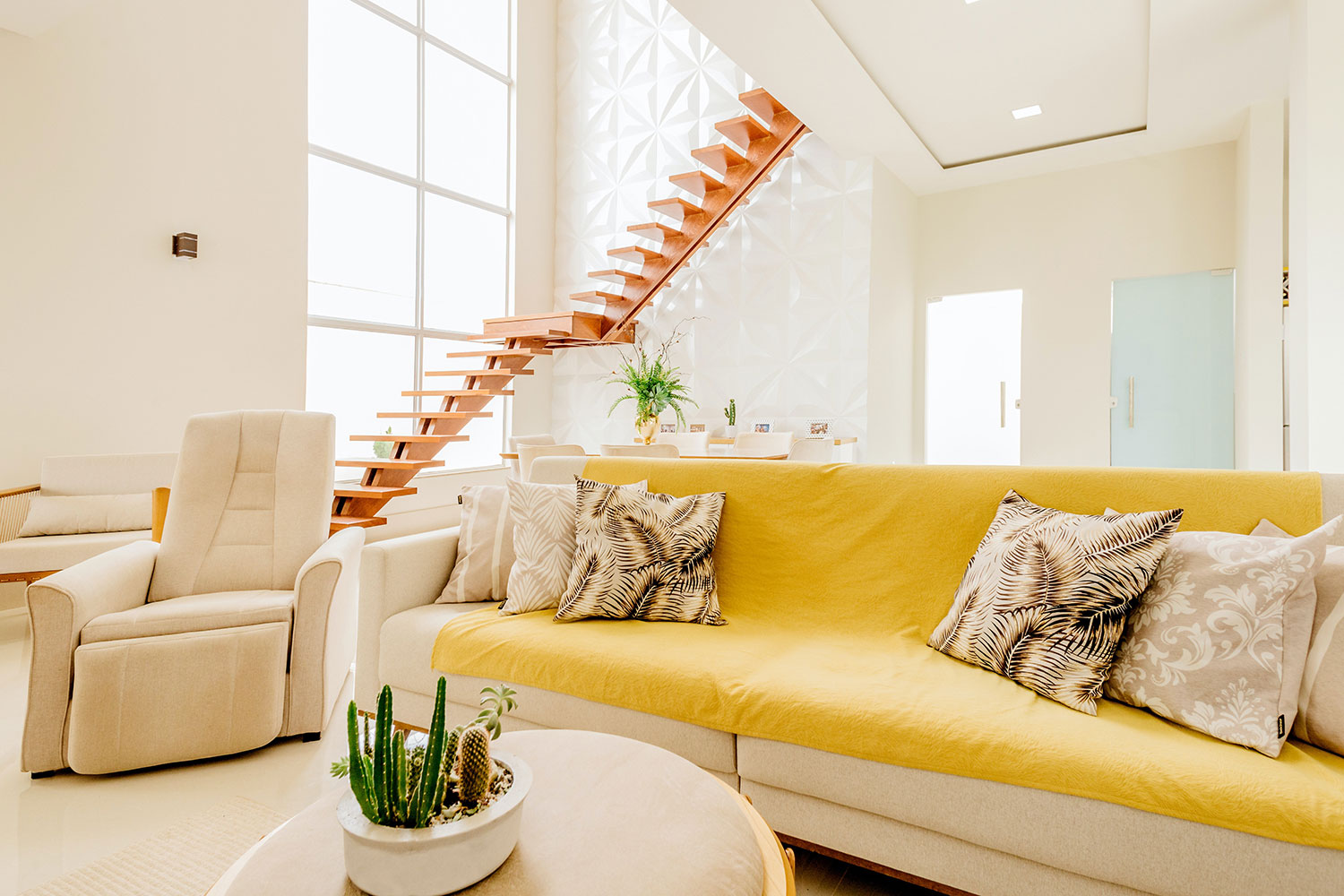 Butter Yellow
Decorating with primary shades like yellow is not for the faint of heart, but the casual softness of Butter Yellow makes it easy to incorporate a bright splash of this sunny hue into any space. Add a few splashes of Turquoise or Navy Blue for a classic cheerful palette.
Blush Pink
The ultra-pale hue of Blush Pink allows it to act as a neutral with the perfect hint of sweetness. Blush Pink paired with other pales like cream, white, and soft blue or gray offers a glamorous monochromatic sanctuary. Amp up the drama by pairing Blush Pink with shades of Black or Dark Gray instead.
Peacock Blue
Peacocks are mother nature's most flamboyant bird, and Peacock Blue is certainly one of the decorating world's most dramatic colors. This deep green blue shade adds an undeniable air of richness and mystery to any room. A Peacock Blue wall makes for the perfect art gallery space, while Peacock Blue accents add a pop of royal color to liven up an otherwise neutral palette.