As the temperature starts to cool down this time of year, the idea of getting cozy and gathering around the fireplace sounds like the perfect way to spend an evening. But there's more to these pieces than their functionality – while they're typically thought of as a way to warm up a chilly winter day, they can also make a statement as the centerpiece of a space. With infinite options of materials and designs, there's plenty of ways to customize a mantle to make it stand out and be a favorite element of a space year-round. We've rounded up ten of our favorites examples of fireplace mantels, including many that we've designed in our own projects! Keep reading to see what we're loving now.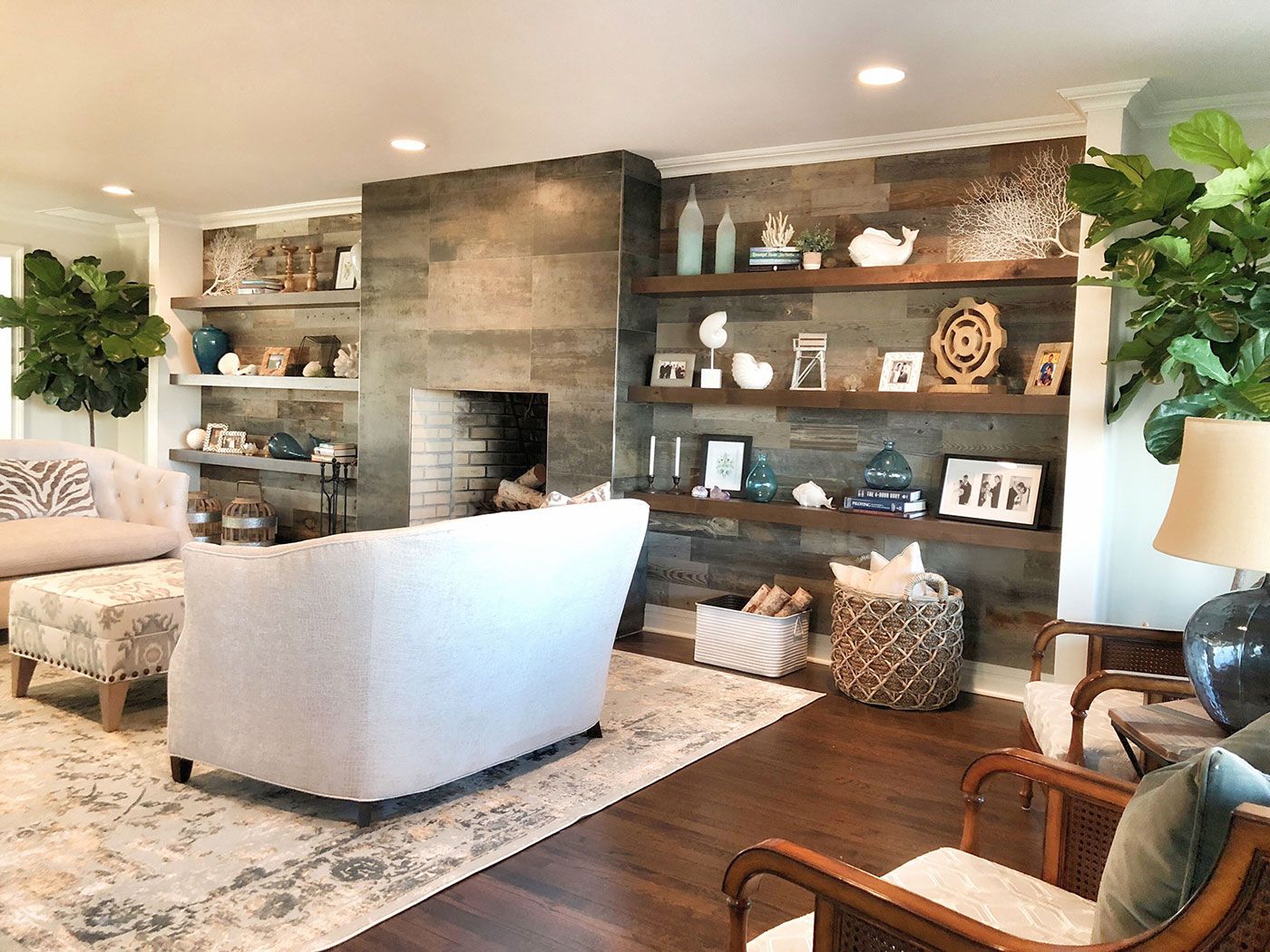 Statement Piece
We refreshed this fireplace at our Belmar project by integrating it with a custom statement wall and installing shelving alongside the mantel. Birch logs inside the fireplace complete the look and work with the eclectic collection of pieces on display.
Simple & Sleek
We love the way that smooth white & black surfaces allow the fireplace to fit organically into the space and let other pieces shine, such as a statement clock or seasonal Christmas decorations (like these stockings!). A minimalist approach also allows flexibility to easily change the wall art and display without spending too much time on coordination.
Shiplap & Wood Tones
The natural wood grain of this installation complements the table and door to tie the whole room together. Against shiplap walls, this example creates an elevated beachy look.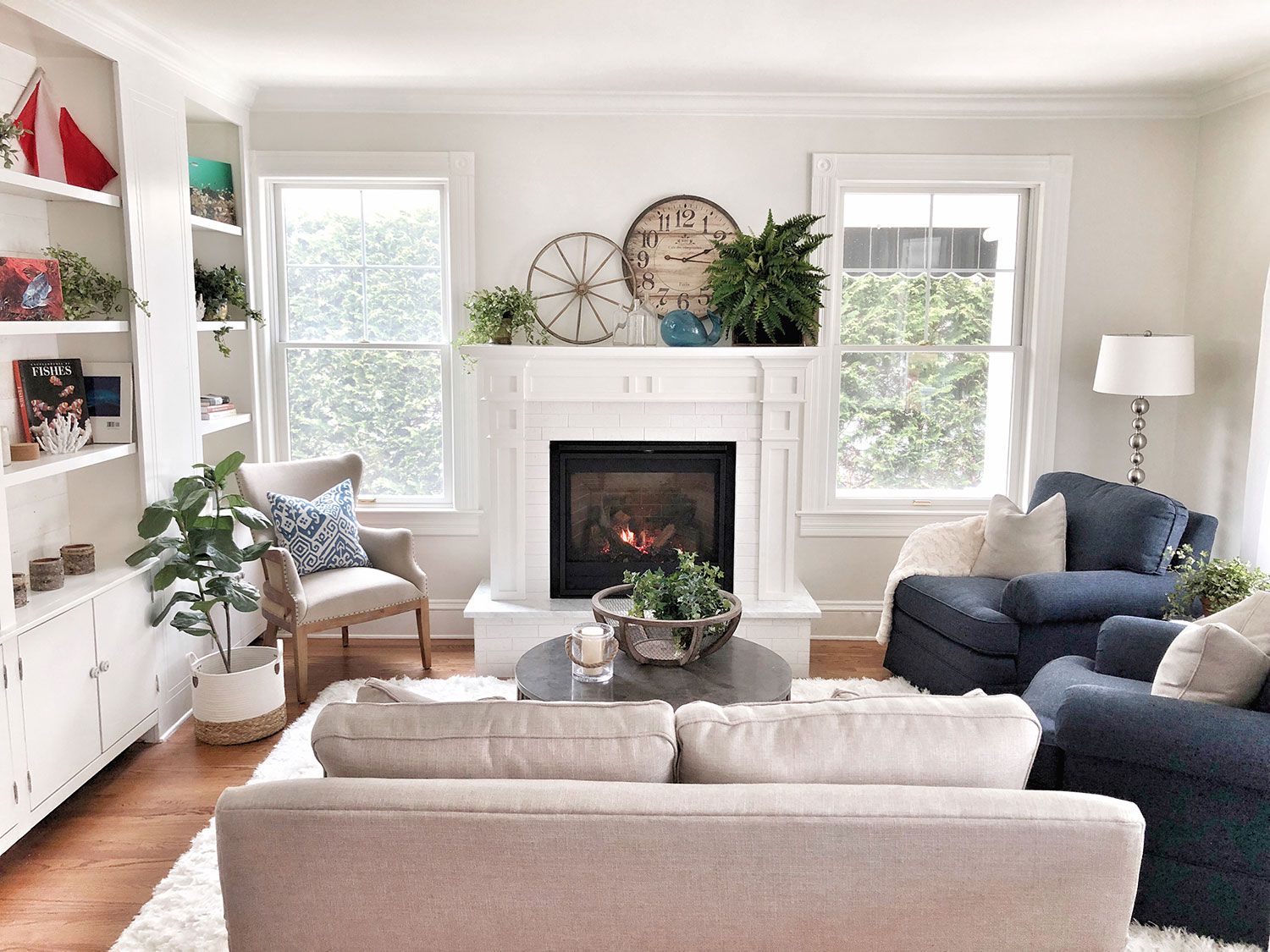 All-White
Finished in all white, this statement piece is a refreshed classic. A brick and stone base turns modern with a monochrome paint job for a fresh, light atmosphere. Coordination with other furniture and cabinets ties the space together to create harmony in the room and emphasize other statement items, like the red diving flag.
Natural & Earthy
Shades of gray and brown coupled with dark wood shine in this space. The colors and textures all work together to create an inviting fireplace that stands out and begs to be the gathering spot for friends and family on a chilly evening.
Stone-Clad
Who said tile is just for floors? Using tile as a mantle surface is unexpected and can add texture and color to stand out from the rest of the wall. An accent strip above complements and creates dimension.
High-Contrast
Dark walls provide the perfect background for striking contrast with a mantle of varying neutrals. This look immediately grabs the eye and makes the fireplace the center of attention. This approach also mirrors other parts of the room, such as the white cabinets, to create a cohesive look.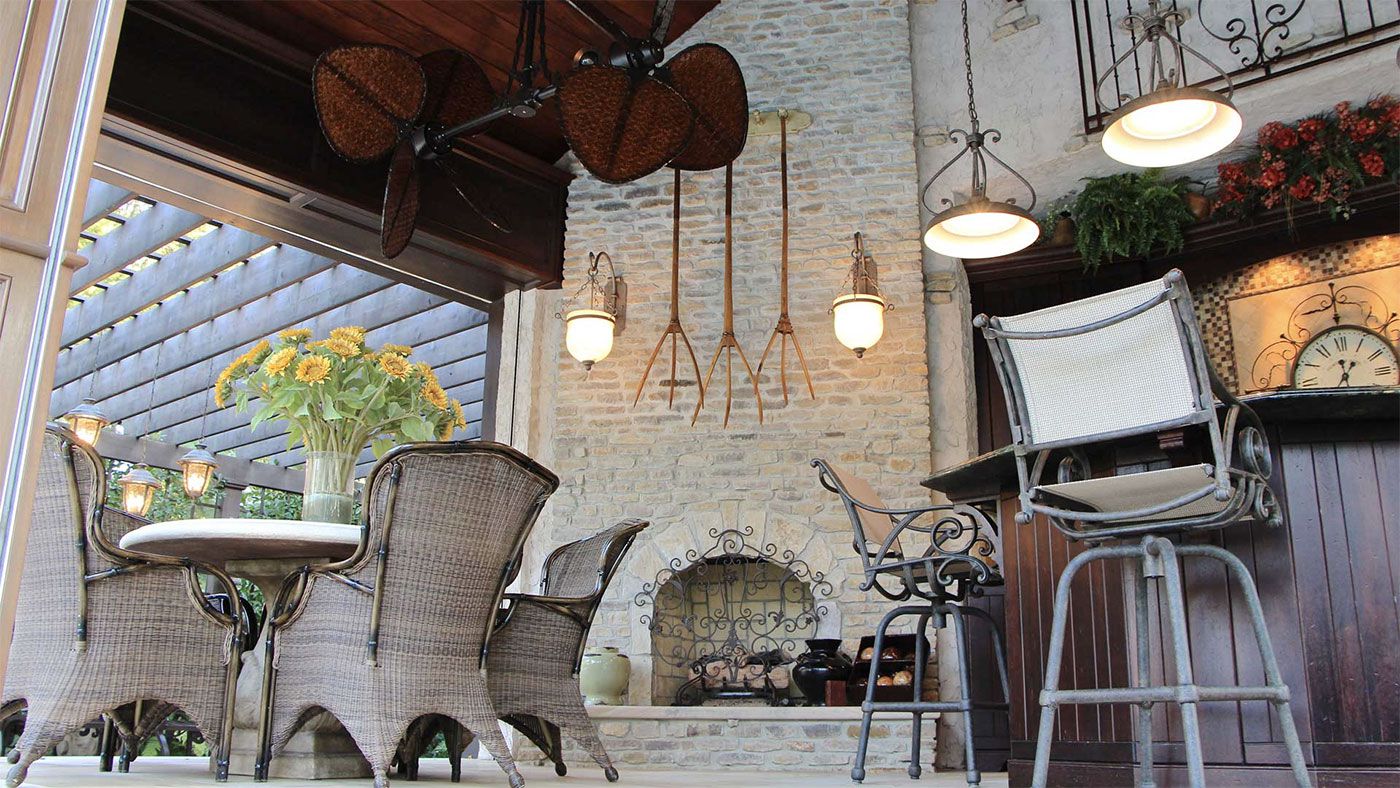 Natural Stone
There's nothing like an outdoor fire, whether it's June or December. This open-air cabana is the perfect spot to get one roaring in a heart that's made entirely of stone, inside and out. This look is the perfect basis for other rustic accent pieces, like the pitchforks hanging above.
Bright & Sunny
A white backdrop creates the perfect space for bright decor and lush greenery to stand out. This non-traditional twist on a mantel brings a breath of fresh air to a room and creates a display for your unique pieces.
Multi-Layered
Two different primary materials allows for plenty of depth and texture to add extra visual interest to the piece. Raw brick and more refined plaster play off of one another in an unexpected twist.
These styles above are just some examples of how renovating your fireplace can refresh the entire room and bring new energy into a room. With new materials, textures, and colors, you can create something completely original and shake up your space.