It's that time of year…
We're getting closer to the start of spring, but those end-of-February days are still dark and cold as ever. As the inches of snow on the ground continue to pile up, we're dying to know… when will sunnier days arrive??
The winter blues are in full swing, and after many years of suffering through them, we've put together our best tricks to shake it off until spring comes around. Read on for the best mood-boosting tips.
Tip #1: Start planning your outdoor setup… now!
Take a mental vacation and get a leg up on planning at the same time. Do your outdoor furniture or cushions need a refresh? Maybe you want to try something new, like floral planters or even installing a new piece (imagine a fire pit or swinging bench!). We've put together some Pinterest inspiration to help you start – check it out here.
When you're feeling down, turn inward and imagine yourself in your ideal summer space. What does it look like? Use that fantasy to start shopping for those new pieces that will elevate your current setup, or set up a chat with us if you have a vision that we can help make a reality.
#2: Make space to break a sweat.
Studies show that taking even 30 minutes to move your body creates those endorphins that clear your mind and pump up your energy levels. That's more important than ever right now!
We know that not everyone has the space for a huge gym setup, but the good news is that you can make it work even if you only have a small area. We can't get enough of these compact workout spaces… with a pegboard wall, (strong) floating shelves, or even a cubby, you can store all the equipment you need to get a good sweat in.
#3: Add a pop of color!
One of our favorite ways to pump up the energy of a space and add some fun is by adding an accent wall. This simple change on just one wall can make a big difference, and choosing a color that brings you energy and happiness (like this bright orange hue!) will transform a room into the sunniest spot of your home.
If you need some help with this, our comprehensive painting guide is here for all your questions.
#4: Amp up your coffee bar.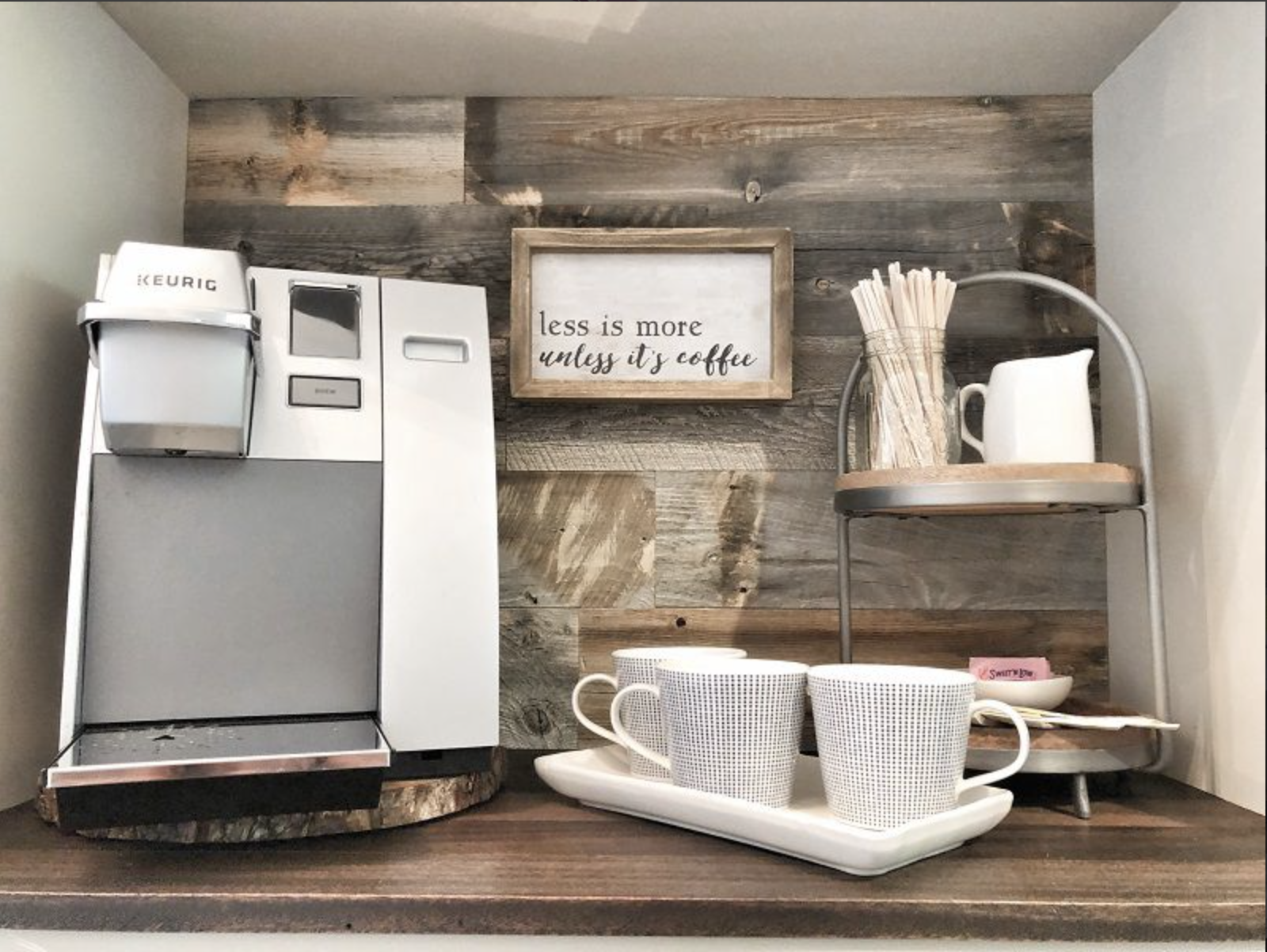 A great coffee bar serves 2 purposes – it has everything you need for a caffeine boost, and it's a calm space for you to fully enjoy your morning routine.
Of course, you should make sure your coffee nook is fully stocked with everything you need – from mugs to sugar. But to make it a place that gives you joy every morning, introduce some more personal and fun items – we love family photos or small art moments.
#5: Choose items that you can get cozy in.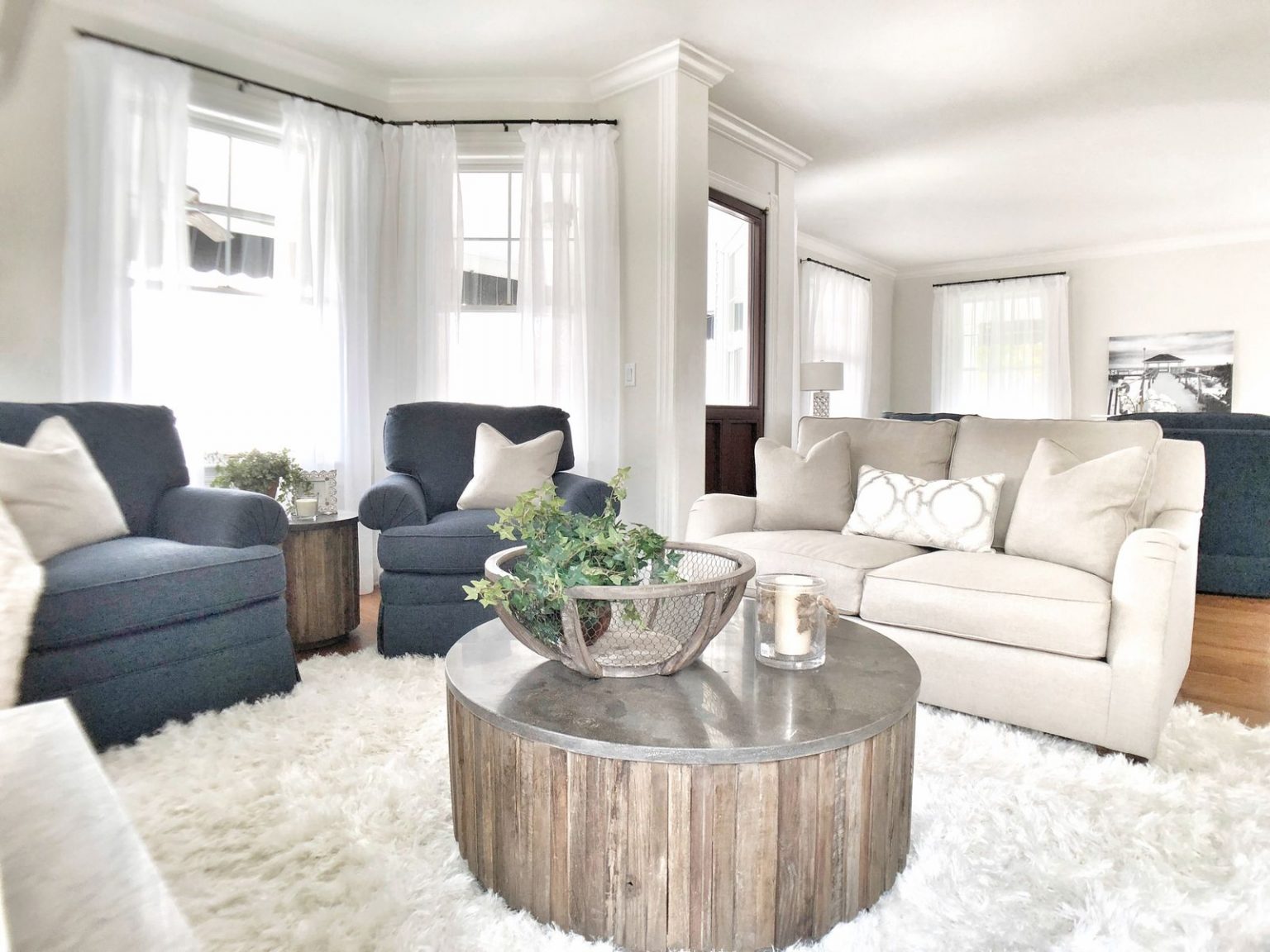 Sometimes, you just need to curl up in a cozy blanket for comfort when there's two feet of snow outside. We hear you – soft, warm fabrics are our go-to this time of year. Take some cues from our Lavallette and Spring Lake spaces and use fabrics like faux fur, down comforters, shag rugs, and fluffy throw pillows for ultra comfy vibes.