As the main gathering places of the home, the living room is often the place that your family and your guests use the most. With plenty of opportunities for flexibility and customization, it's also one of the most interesting rooms to design. It's also especially important that every detail is considered and carefully chosen to create a space that's harmonious and integrated with the rest of the house. Read on to learn how we think about living room interior design and create a space that works for all purposes.
What is a living room without a comfy place to perch? In so many spaces, this piece is the most used and most loved, so we take extra care to choose one that fits your room and your lifestyle.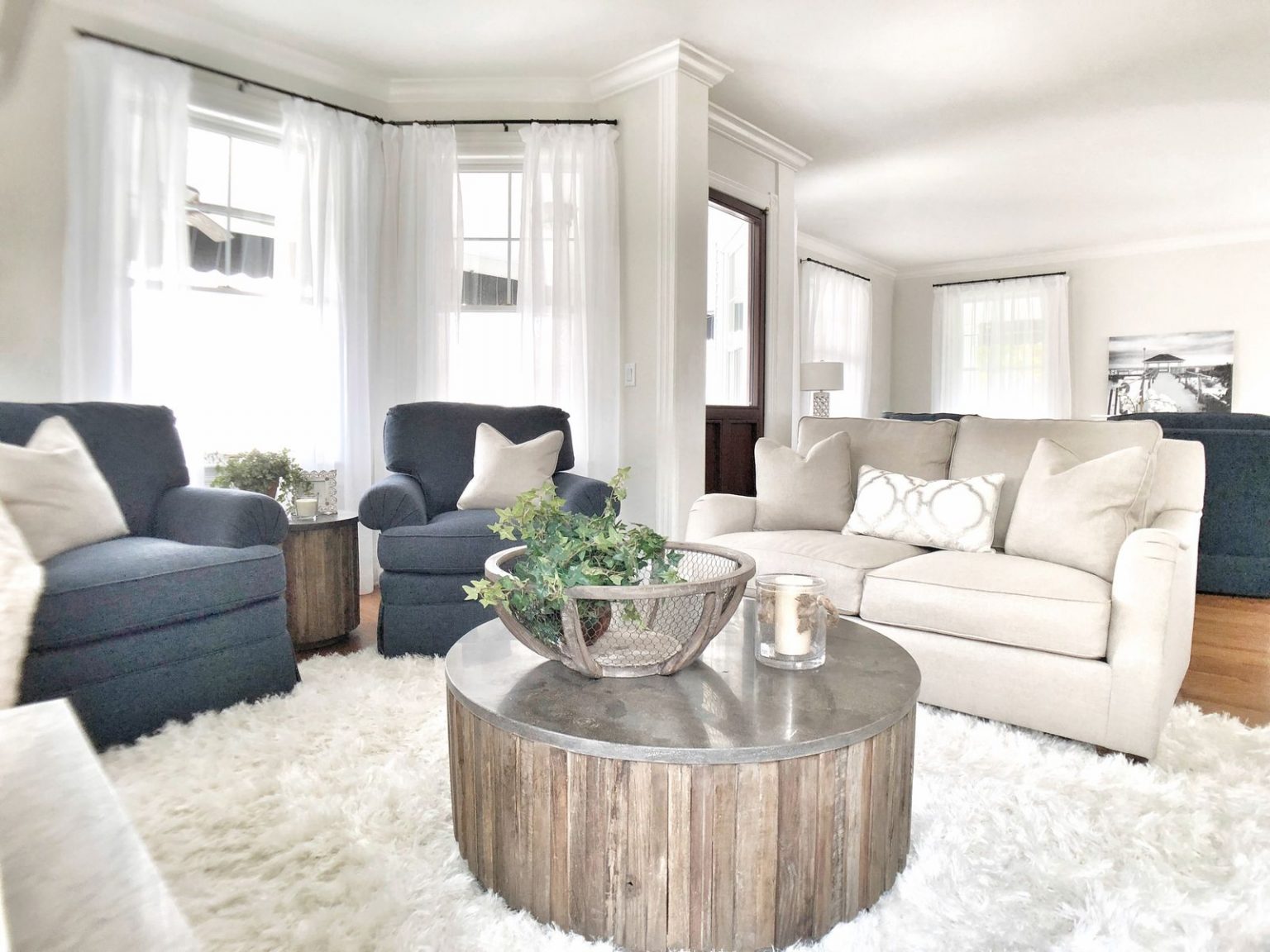 When you want a piece that's even more customizable, a sectional gives you the style and flexibility that you're looking for. It fits your space perfectly every time and adds maximum coziness for a perfect night in.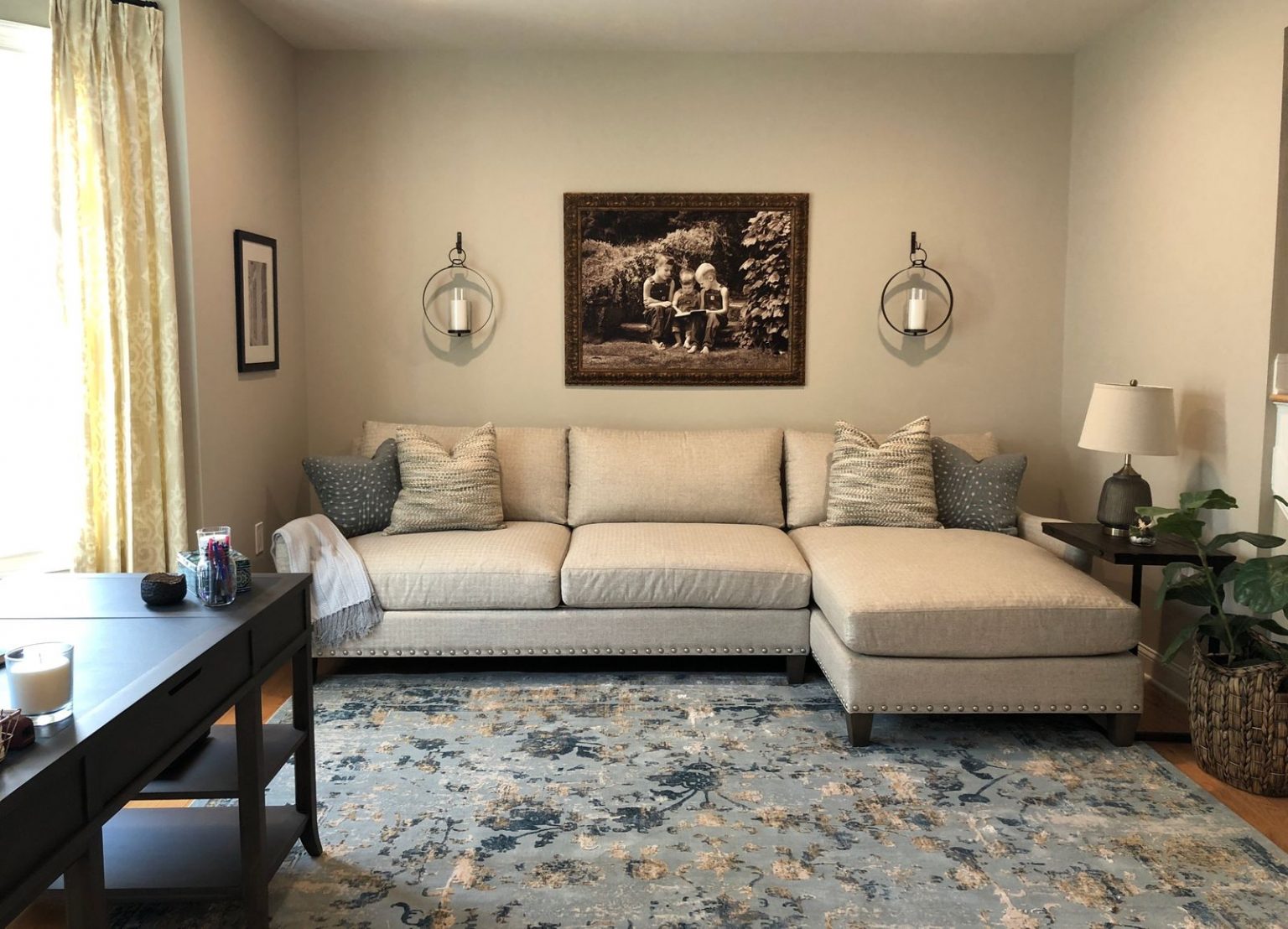 This sectional in our Manasquan project ties perfectly fits the space it occupies and seats plenty, so the whole family can enjoy together.
Whether used alone or in addition to a sofa or sectional, a chair and ottoman is a great seating option that has plenty of room to relax and put your feet up.
This standout chair and ottoman set in our Rumson project is perfect for an afternoon spent in luxurious leisure time.
Pillows and Throw Blanket
The way you accessorize is an opportunity to add personality and style. Pillows and a throw blanket can bring a pop of color or rich texture, as well as creating cozy places to snuggle up.
On this sofa, bright pillows add plenty of contrast while a neutral gray throw blanket creates harmony.
A fireplace is one of those elements that can transform a living room into a hotspot of the house. Surprisingly versatile, it's perfect to add warmth on a cold winter's day as well or rustic charm on a summer night. With a well-designed mantle, a fireplace adds flair and personality to your home.
Our clients in Spring Lake love to gather around their bright fireplace. We accessorized the mantle to make it feel integrated with the rest of the space.
Working with four walls to create the living room of your dreams doesn't mean that all of them need to look the same. An accent wall is a great way to add elegance without overwhelming the entire room in the same dramatic color or texture.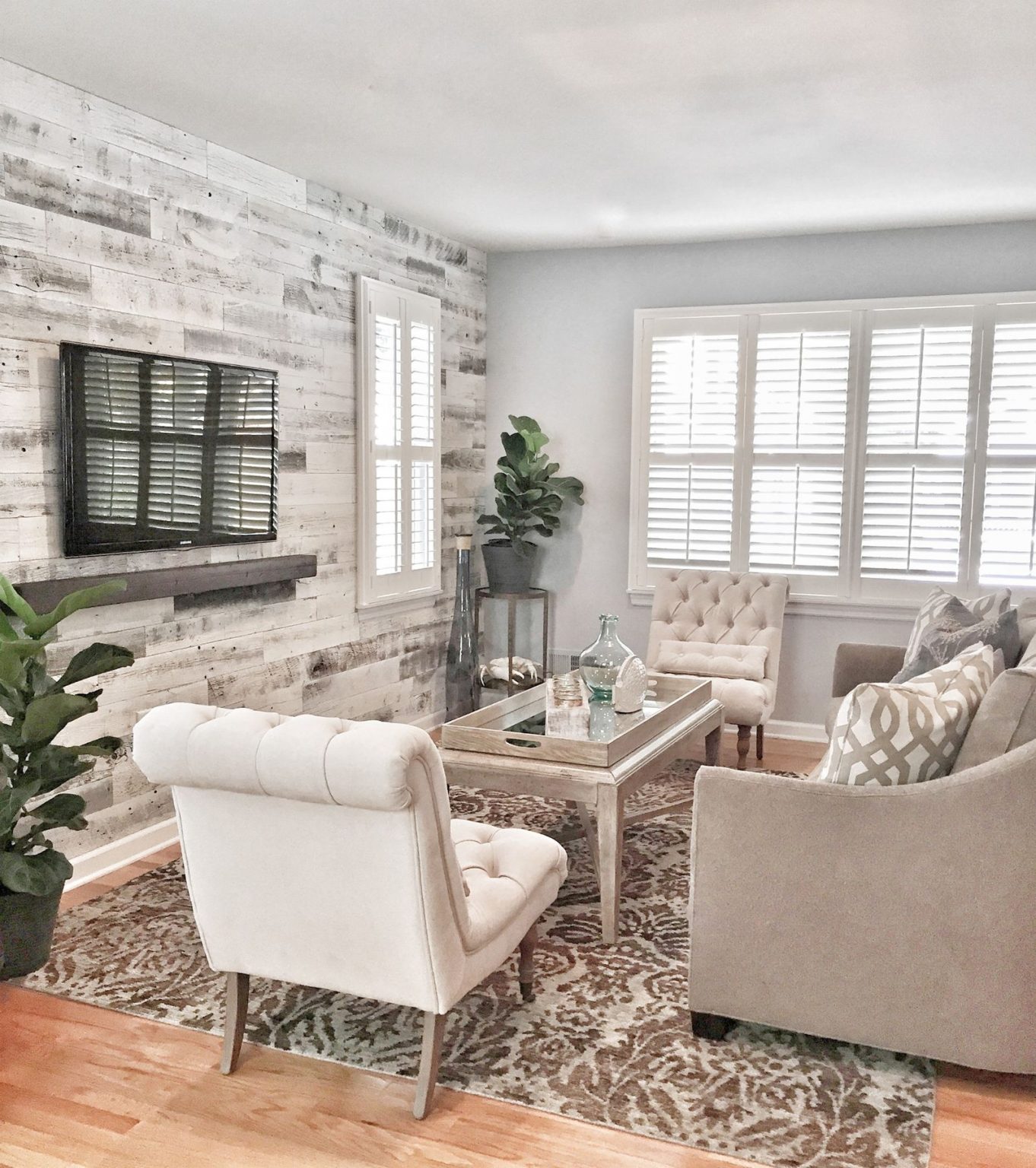 Our clients in Bradley Beach wanted something spectacular, so we installed this gorgeous accent wall that elevates the mood of the whole room.
Perfect for displaying your library collection as well as the memories and treasures that you've collected throughout life, a bookshelf puts your personality on display. With both standalone or a built-in options, there's always ways to customize.
In our Colts Neck project, this built-in bookshelf showcases a family's most prized items as well as their favorite reading material.
When hardwood or tile floors feel too harsh, an area rug is a great option to add some softness. Besides visually and physically padding the room, it also adds another visual element for layers of texture and sophistication.
Whether or not you're actually using the table to hold cocktails (which we're highly in favor of!), a cocktail table is an exciting alternative to the traditional coffee table.
In our Rumson project, a cocktail table is perfectly positioned between two armchairs.
With the windows providing light and energy in your living room, it's essential that the window treatments perfectly frame them. We choose treatments in the color and texture that tie the room together.
This Colts Neck living room feels open and airy with the placement of these window treatments. We used a neutral tone to keep the room feeling calm and balanced.
After the sun goes down, it's time for lighting elements to steal the show. Carefully chosen pieces, from accent lighting to chandeliers, add pizzazz and style by themselves while also adding to the ambiance with their particular style of illumination.
The wide-open windows of this living room provide ample lighting - we added lighting accents such as lamps for brightness on nights or darker days.
With incredible variety in their physical appearance, lamps are one of our favorite lighting options. Petite versions can sit subdued on side tables, while larger or showier pieces can stand on their own or as an accent piece. No matter which version you choose, there's always one that gives you both the style and lighting that creates the mood you're searching for.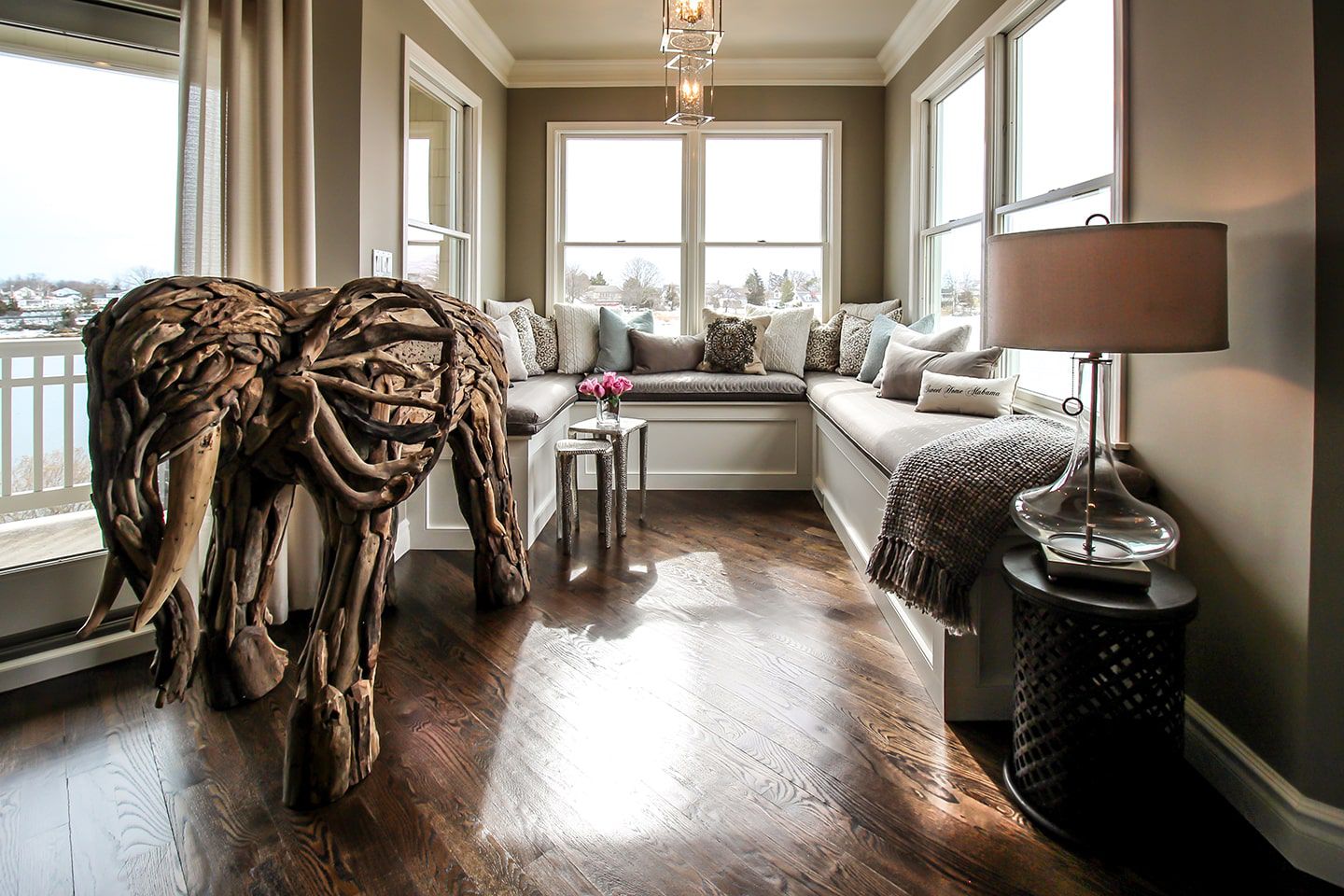 Whether you want to spend some alone time curled up with a good book or an afternoon chatting with friends and family, a living room lets you do it all. We love the challenge of creating a space that suits all of your wants and needs. With excellent design, a living room has plenty of potential to become one of the most-loved rooms in the house.
We've designed and built beautiful living rooms in many New Jersey towns such as: Avon-by-the-Sea, Bayhead, Belmar, Brielle, Bradley Beach, Brick, Hoboken, Colts Neck, Lavallette, Lincroft, Manalapan,  Normandy Beach, Rumson, Spring Lake, and Sea Girt and many more.